An educational initiative for wine professionals and wine lovers. Discover the wonders of port and the Douro! Brought to you by the port-mad people at Symington Family Estates.
THE ESSENTIALS VIDEO COURSE
Scroll for more
THE MASTERS VIDEO COURSE IS OUT NOW
The Masters is School of Port's most advanced and comprehensive online video course to date. It's an in-depth 5 episode series that explores the production, ageing, and bottling of the different styles of port.
TAKE THE COURSE
The Essentials video course
Learn about port and the Douro at your own pace using our 16-episode video series hosted by our port educator Isabel Monteiro. Join us on this exciting journey and immerse yourself in the key topics about port, including: the history, terroir, sustainable initiatives, ageing process, serves, cocktails, pairings and much more!
TAKE THE COURSE
DO YOU WORK IN THE WINE TRADE?
School of Port runs bespoke workshops for wine trade professionals, including people working in distributors, retailers, and bars/restaurants.
These training sessions are delivered online by a professional port wine educator.

Interested?
Learn more
LE PORTOFESSEUR
Tu es un #portgeek et tu parles français ? Ce cours est pour toi!

L'attente est terminée : nous avons enfin lancé notre premier cours entièrement réalisé en français. Rejoins Eric Boschman pour un voyage en 5 épisodes dans le Douro et découvre la production, les styles, les traditions (et aussi quelques curiosités !) du vin de Porto - toujours avec un zeste de bonne humeur, bien sûr.
Participer au cours

Next Events
Wed, October 25th
Port Masterclass at Glion Institute, London
Students only
Sat, November 18th
School of Port tasting at the London Wine Academy
Tue, November 21st
Christmas tasting at West London Wine School
School of Port masterclass at Horeca Expo in Ghent
(Professional visitors only)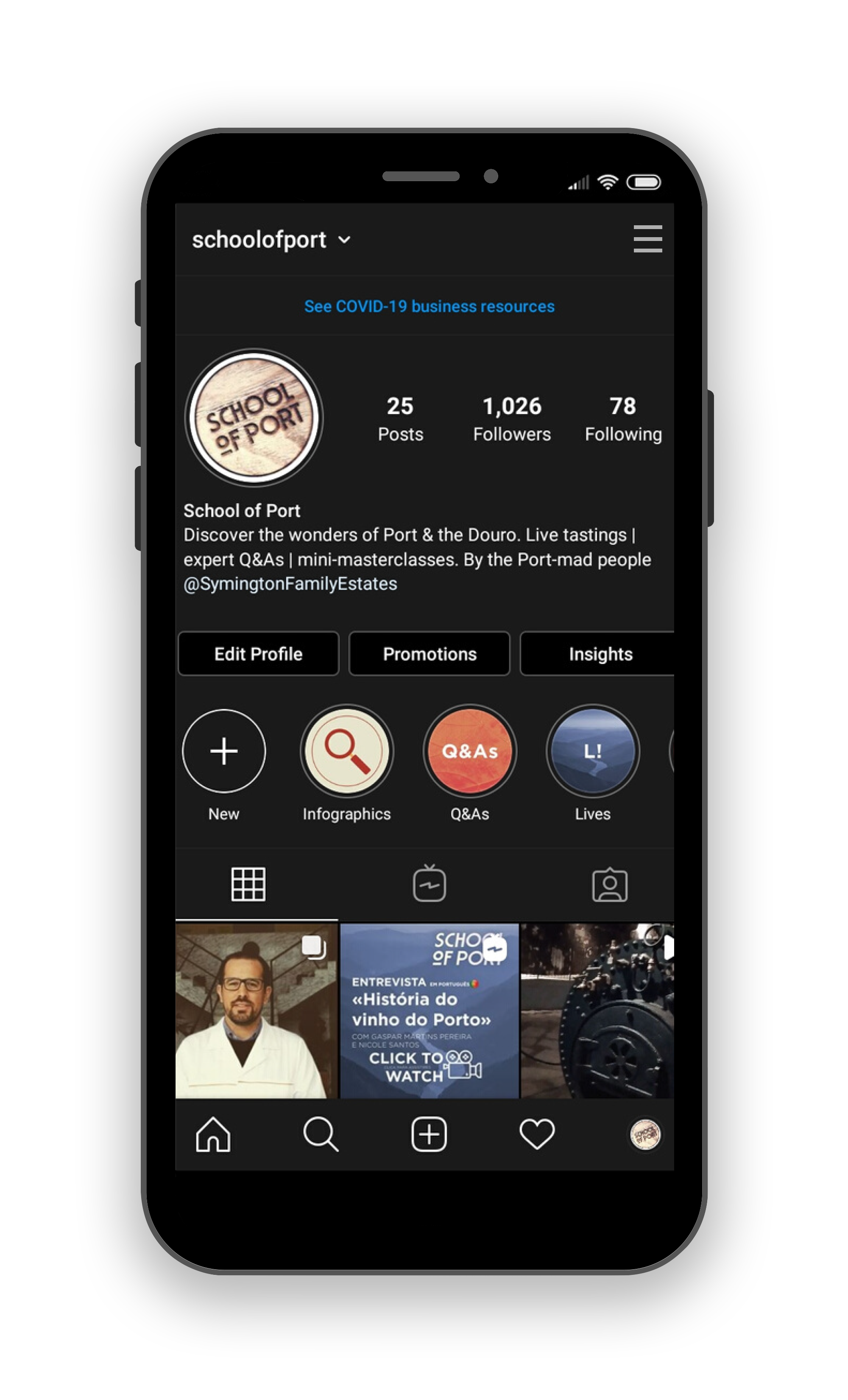 Join us on
Instagram
• Short videos
• Live tastings
• Expert Q&As
• Mini Masterclasses
@schoolofport